Hide The Truth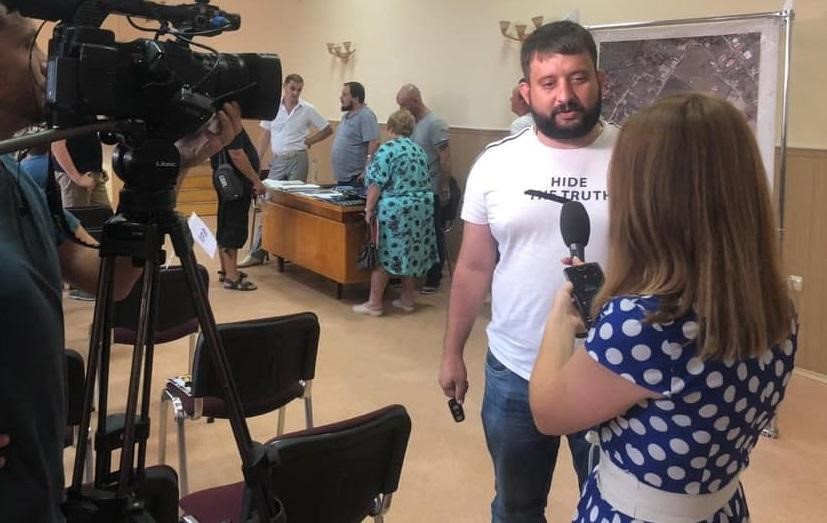 For over a decade, Mikhail Britsyn has been a notable figure in the Crimean politics. In 2006, he became the head of the local branch of the Movement Against Illegal Immigration and organized the first "Russian march" in his home city of Sevastopol. Under Britsyn's leadership, the movement organized multiple rallies in support of the Russian citizens of Sevastopol and against the NATO presence in the region.
In 2010, Britsyn was elected to the city council of Sevastopol. He wholeheartedly supported the annexation of the peninsula by Russia and voted for the conduction of the infamous referendum. After losing the elections to the newly-formed Legislative Assembly in 2014, he joined "United Russia" and quickly made a career there, becoming the head of a municipal district in 2016 and the leader of the party's regional office in 2019.
As a member of "United Russia", Britsyn continued appearing in the news headlines. In 2018, he filed a claim to the Supreme Court of Russia demanding to ban Ksenia Sobchak from participating in the presidential elections because of her statements about the 2014 referendum in Crimea and check these statements for extremism. However, his demands were ignored.
Britsyn was also the founder of a socio-political movement called "Russian Defence of Sevastopol". He recently shut it down, though, explaining that there was no one left anymore to defend the city from. So, what did our protector of Sevastopol and Crimea against NATO's aggression do after achieving his lifetime goal? He set up a company in London, of course! Probably in order to fight the evil NATO from the inside.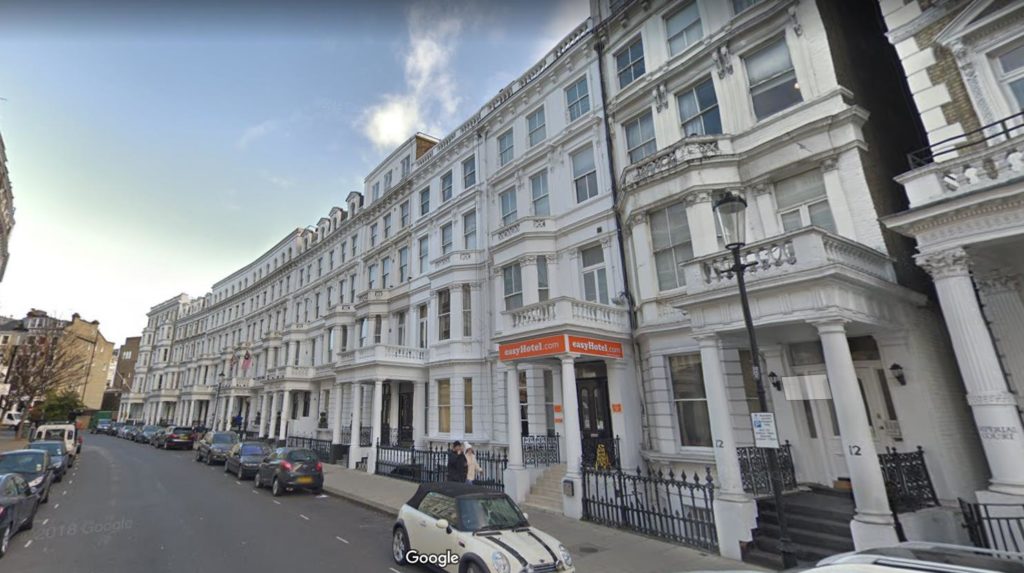 12 LEXHAM GARDENS RTM COMPANY Ltd is a real estate management company incorporated in 2013. According to the Companies House register, Mikhail Britsyn has been its director for just two days, between November 23 and November 25, 2018. This still makes him a criminal under Russian law: he was a government official at that time and had no right to do any business activities.
For some reason, the Companies House register lists Britsyn's birth date as 1984, while Russian sources claim that he was born in 1985. However, we can easily prove that this is the same person: after all, the company is currently run by Britsyn's closest relatives.
First of all, Lexham's current director is one Svetlana Britsyna, born in 1961 and residing in Sevastopol. It is safe to assume that this is Mikhail's mother. According to the Russian registry of legal entities, Svetlana Britsyna is also the CEO of a company called "Vympel-Yug". Mikhail Britsyn used to be its executive director in 2016.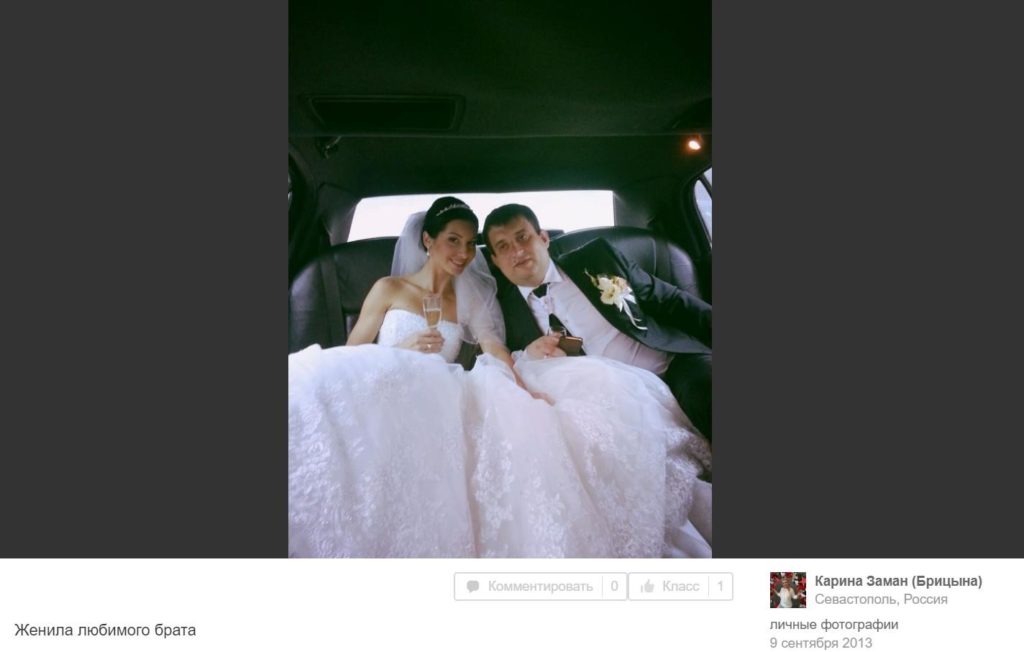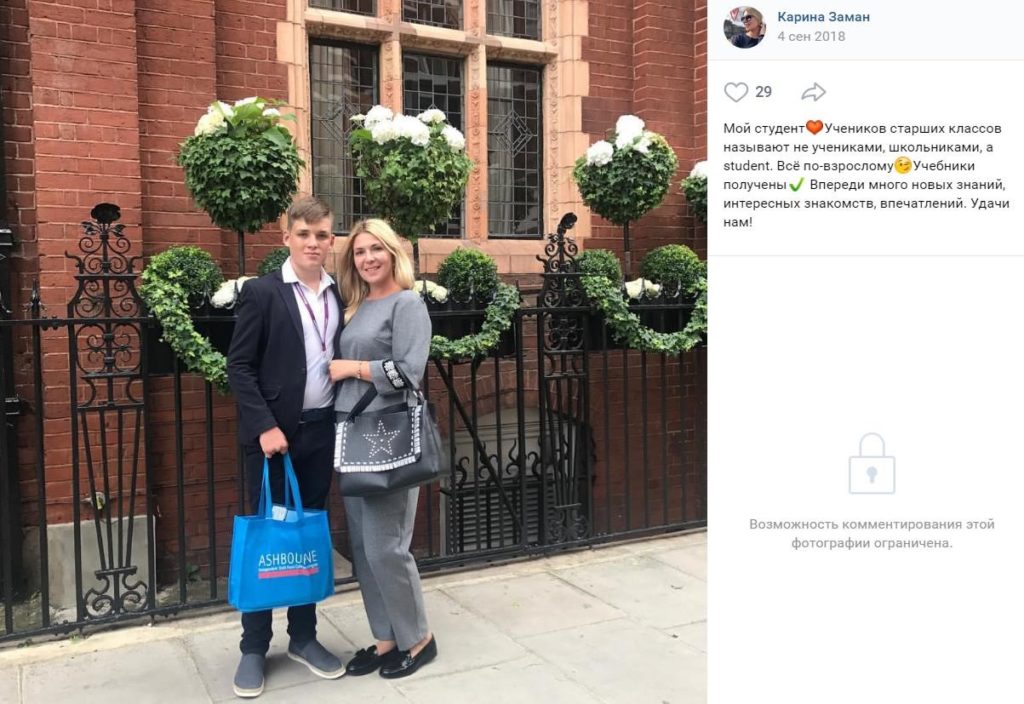 Secondly, from November 19, 2018 to February 25, 2019, one of Lexham's directors used to be Karina Zaman, Mikhail's sister. Karina's son studies at the Ashbourne College, which is located less than a mile away from the company's office. Her husband Khurshid Zaman still remains a director at the company. Khurshid's mailing address is listed as Sevastopol, Kerchenskaya Street, 56.
Moreover, 4 of the 10 apartments at 12, Lexham Gardens (the building where the company's office is located) are owned by a Gibraltar-registered offshore company WORLDWIDE COM, whose director is Khurshid Zaman. This company, in turn, is owned by two other offshore nominees. We were unable to identify the ultimate beneficiary. The total market value of these apartments is $3.5 million.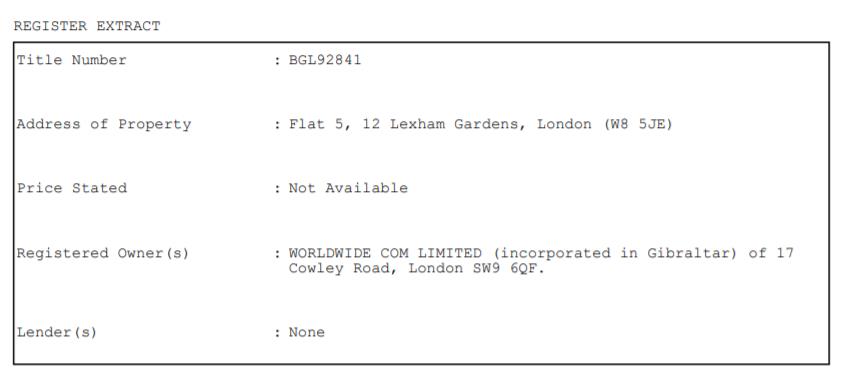 To sum up, we have a very typical story: a government official pretending to be a fierce patriot breaks the law by doing business on the side and has multiple assets abroad worth millions of dollars (all of which are, of course, formally owned by his closest relatives). It's understandable: after all, you can't make a living just by loving the Motherland.